Large Format Printing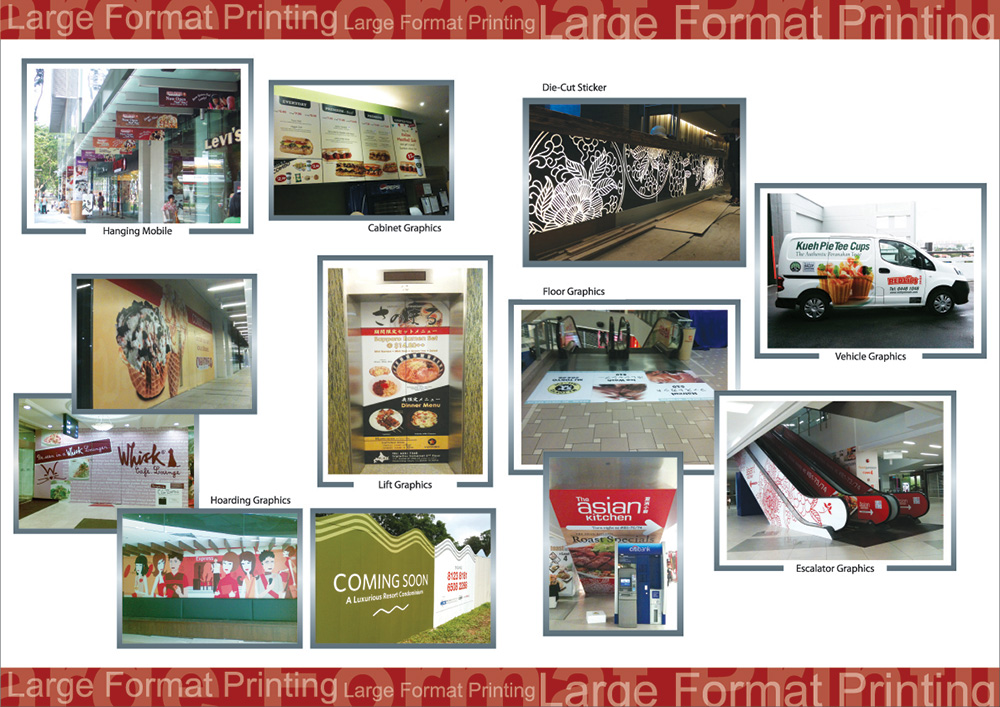 With over 30 years of collective experience, we have provided our clients with large format printing solutions in Singapore. Our modern technology has enabled us to print for lift graphics, floor graphics, long signage's on shopping mall escalators and various outdoor locations.
We have also created store signs that had a pleasing appeal to shoppers. Whatever your printing needs, we have that sharp-edged experience required to customize our signage's to fit your needs.